Excellence is a Continuous Process of Learning
Curriculum classes are being designed in tune with contemporary approach of learning behaviour to ensure maximum learning outcome. The taxonomy which is being used for suitable placement of the content is a fine blend of digital educational material in four quadrants. The segregation is based on the nature of the content i.e. text resources, visual resources etc. A unique initiative of Blended Learning by CEC will certainly facilitate the learner to attain knowledge.
Curriculum classes are categorized into four subject streams for easy navigation. This will help you to choose the desired subject. Subjects are further classified into papers and lecture modules.
Select your stream, choose your course and start learning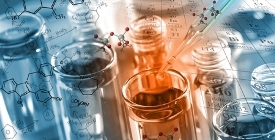 Science & Technology

Agriculture (B.Sc.)

Agro-Chemical and Pest Control(B.Sc.)

Applied Life Science (Sericulture) B.Sc.

Applied Physical Sciences (Electronics) (B.Sc.)

Applied Physical Sciences (Environmental Science)(B.Sc.)

Bio-Chemistry (B.Sc. Hons)

Bio-Informatics (B.Sc)

Bio-Medical Science (B.Sc. Hons)

Botany

Chemistry

Computer Science

Cyber Security/Information Security

Food Technology (B.Sc. Hons)

Geology

Mathematical Science (B.Sc.)(Gen)

Microbiology(B.Sc. Hons)

Pharmacy

Physics (B.Sc.)

Polymer Science B.Sc (Hons)

Statistics (B.Sc. Hons)

Zoology(B.Sc.)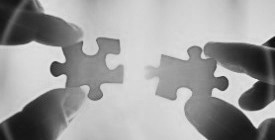 Management & Vocational

B.B.S.(Business Management)

B.Ed.

B.Ed. Special Education (Visually Impaired)

B.El.Ed. (Elementary Education)

B.P.Ed.

Business Management

Commerce

Communication and Journalism

Environmental Science

Film Studies (B.A.)

Human Resource Management (B.A.)

Library Science

LLB (B.A.)

Management and Marketing of Insurance (B.A.)

Marketing Management and Retail Business(B.A.)

Multimedia Communication (B.A.)

Office Administration & Secretarial Practice(B.A.)

Public Administration(B.A.)

Text Editing and Manuscriptology

Tourism(B.A.)

Vocational studies Nutition and Healthcare Science

Vocational Studies (Accounts) (B.A.)

Vocational Studies (Advertisement)(B. A.)

Vocational Studies (Computer and Networks)(B.A.)

Vocational Studies (Mass Communication Video Production)(B.A.)

Vocational Studies Criminology

Vocational Studies Forensic Science

Vocational Studies Hotel Management

Vocational Studies Industrial Microbiology

Vocational Studies Interior Design

Vocational Studies Medical Lab and Molecular Diagnostic Technology

Vocational Studies Paramedical and Health Management

Vocational Studies Plant Propagation

Vocational Studies Polymer Science

Vocational Studies(Photography)(B.A.)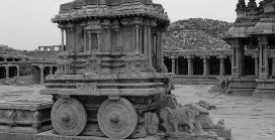 Social Science

Anthropology (G + H)

Business Economics (B.A. Hons)

Economics

Epigraphy

Geography

History

Human Rights (B.A.)

Philosophy (B.A.Hons)

Political Science (B.A. Hons)

Population Studies (B.A)

Psychology (B.A.)

Social Work (B.A. Hons)

Sociology(B.A.)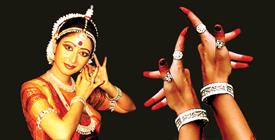 Art & Culture

Architecture

B.A. Education

Bachelor for Theatre Arts

Bachelor of Fine Arts

BFA Painting Applied Art Sculpture

English Language (General)

English Language and Literature (Hons.)

Music (Hindustani Classical)(B.A.Hons)

Music (Karnatic Music)(B.A.Hons)

Music (Ravindra Sangeet)(B.A.Hons)

Performing Arts

Sanskrit (B.A. Hons)